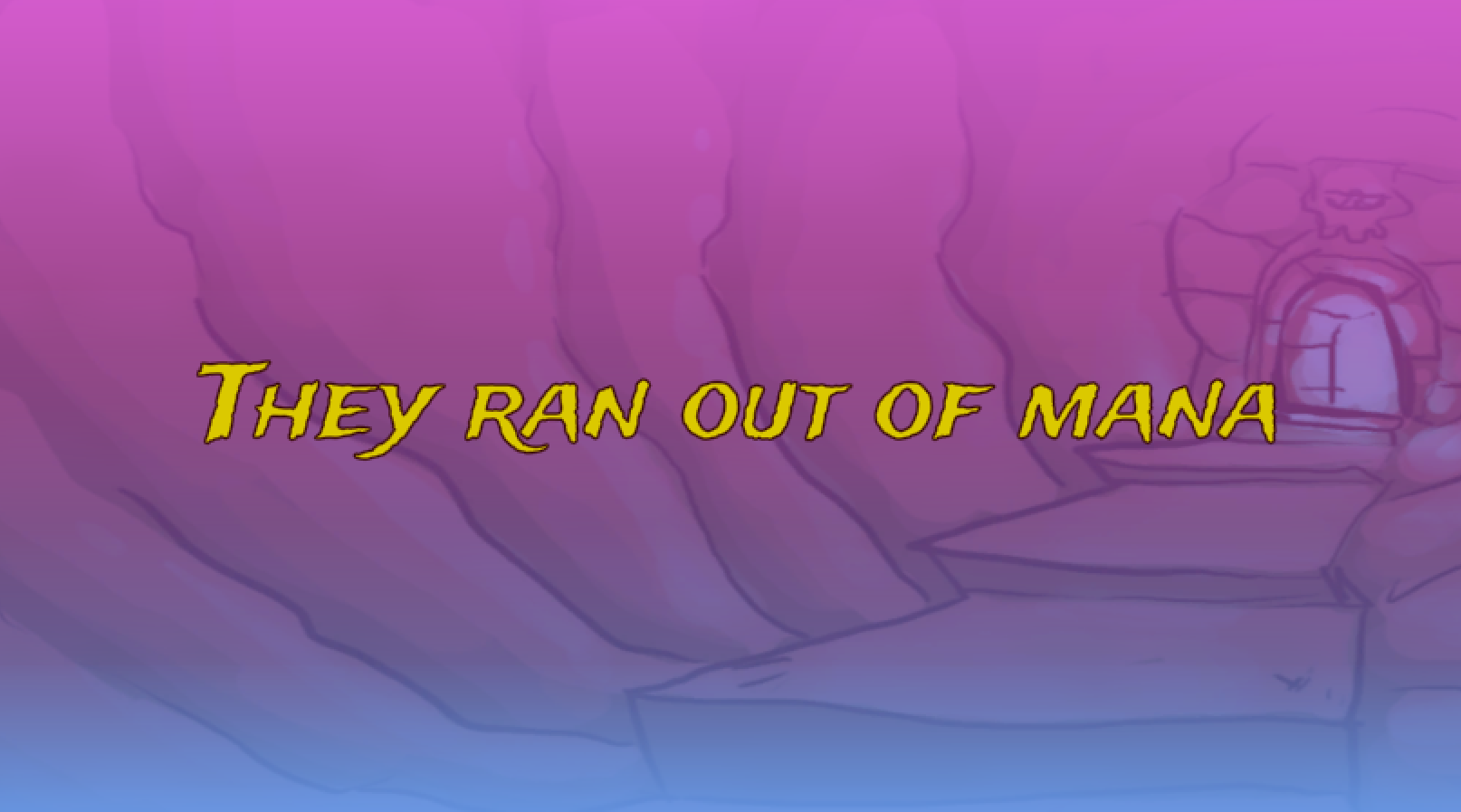 They ran out of mana
After hundreds of years fighting each other a global scale war, the two rival necromancers ran out of mana.

Is this the end of the war? Will they start throwing the tableware at each other? Or will they find another source to fuel their spells? Lets find out in They Ran Out of Mana. The ultimate necromancer soap opera.
How to play:
-Drag a card to the center to play it.
-You will lose life equals to its cost
-Then the AI will play left card of his hand (also paying with life).
-Repeat until there is only one survivor.
This game was created for the Ludum Dare 44 by Sergi Montaner (design and code) and Pau Novau (art and code)

Original link: https://ldjam.com/events/ludum-dare/44/they-ran-out-of-mana

Download